Ferrets on leashes and in harnesses... not always something that works. I have had ferrets that have bucked, rolled and become a speed bump. I have only tried leash training on one ferret... and it did not work. I tried bribing him, begging him and commanding him.... but alas... he bucked, dropped, dug, shuffled and scrapped himself out of his harness.
Chavi, however, has proven to me that not all ferrets are like that. She at first did not like her harness... she bucked and rolled and got out of it once.... but then she discovered the outdoors.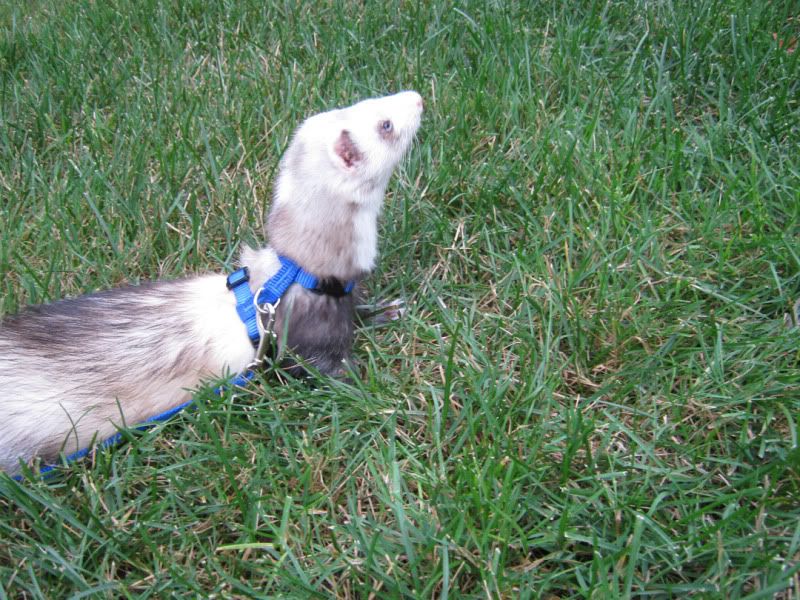 She is curious about the world around her and actually listens (kinda) when I tell her to go in a different direction.
When it comes to outside... she wants to know what is under the grass.
She wants to know what is under, around, in and on stuff.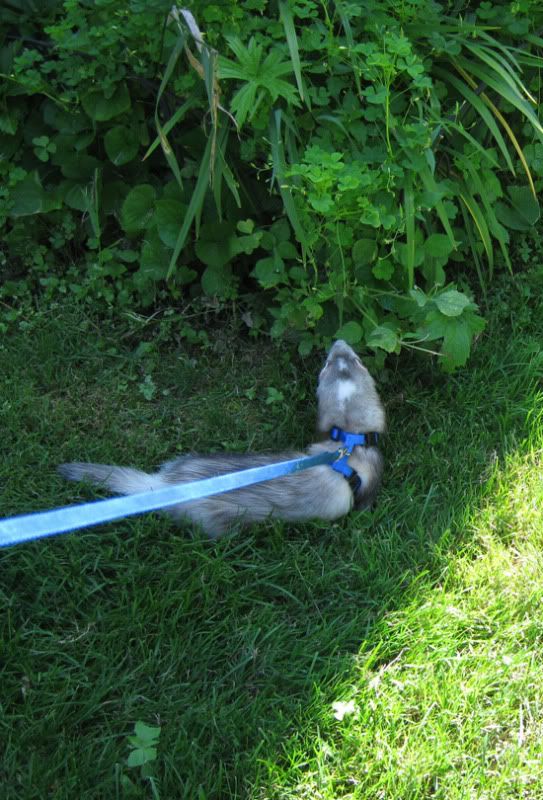 But she always comes back to me.